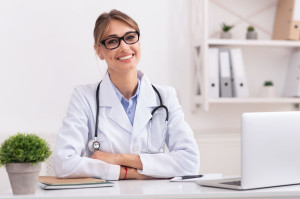 Investing can be a daunting prospect for many individuals, especially for high-income earners who have a unique set of opportunities and challenges. Not only do you want to capitalize on your investments, but you want to do so in a safe manner that can also reduce your tax burden. While it's important to invest for growth, it's also important to consider your full financial situation.
You've likely already figured out that there is no one-size-fits-all answer to the question of which financial strategy is best. And you are right. Every individual has different goals and risk thresholds when it comes to investing. Money Insights is founded on the principle that "off-the-shelf" products and solutions usually do not meet the needs of high-income earners like you.
This is not to say that you should avoid all of the typical investments. Many safe, predictable investing vehicles are available to help you leverage your way to wealth. These include traditional investment options like stocks, bonds and mutual funds. More innovative options like peer-to-peer lending and real estate crowdfunding have also gained popularity. However, each of these options has its own risks and rewards.
It's imperative that you choose the investment vehicles that best fit your current situation and future goals while considering your risk tolerance. That's why we work collaboratively to design customized financial solutions.
For example, consider what we call The Investment Optimizer strategy. This is a powerful investment tool because of its unique ability to use money in two places simultaneously. You can leverage the liquidity and net return by creating an opportunity fund while reducing your tax burden. Your opportunity fund can include funds you already set aside for investing or income from current investments. These funds now grow based on guaranteed interest and dividends. When it is time to invest, the funds in this account are used. Check out this quick video for an introduction to this strategy.
If you are looking for a safe way to leverage your wealth, consider The Capital Avalanche. We call it "the safest way to leverage your way to wealth" for good reason. This strategy uses life insurance to earn predictable double-digit returns, so you can enjoy the benefits of maximum tax-free income and realize flexibility and liquidity simultaneously. If you are looking for a safe and effective way to increase your passive income, this may be it.
Let's talk about your unique needs and goals. Schedule a call today!